Events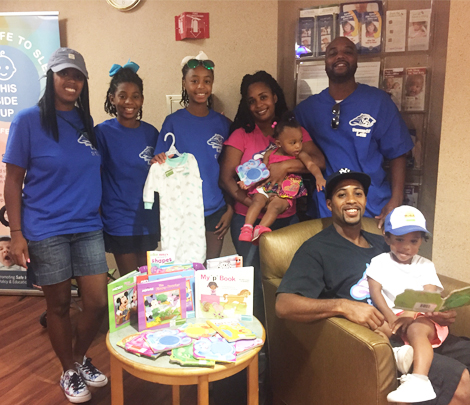 Dreams of Lois has sponsored countless events since it's start in 2010. DOL has given back to many communities in various ways. We have participated in several breast cancers Walks in Atlanta, Hosea Feed the Hungry events and countless signature Dreams of Lois events with Children's Healthcare of Atlanta. We have donated countless items to various charities, shelters, and organizations.
We have hosted holiday parties yearly since 2010 where we have helped hundreds families and children with brand new clothes, shoes, and toys during our December events.
We have the honor of hosting a feed the family event during the MLK holiday weekend. We host Annual Sweet Heart socials for children in the month of February. In addition, we host an Annual Family Fun Day in the park and book donation to Northside hospital in July in honor of late team member Miriam "Mimi" Anderson.
March 9th is dedicated to our fallen soldier, our beloved nephew Mr. Quinn Kevon Heckstall. Every year we sponsor dozens of children for a craft and pajama party. We have donated hundred of brand new pajamas and robes at the Children's Healthcare of Atlanta in honor of Kevon's birthday.
"Ask not for an easy life...ask for the strength to face the elements, to weather the storms; to be the might for the right and the weak, to be the voice for those who cannot speak, to see one's dreams to fruition with dignity, integrity, and grace."
- Giac Nguyen